September 29, 2022 12:34 pm back to news
201 FITNESS is Open for Business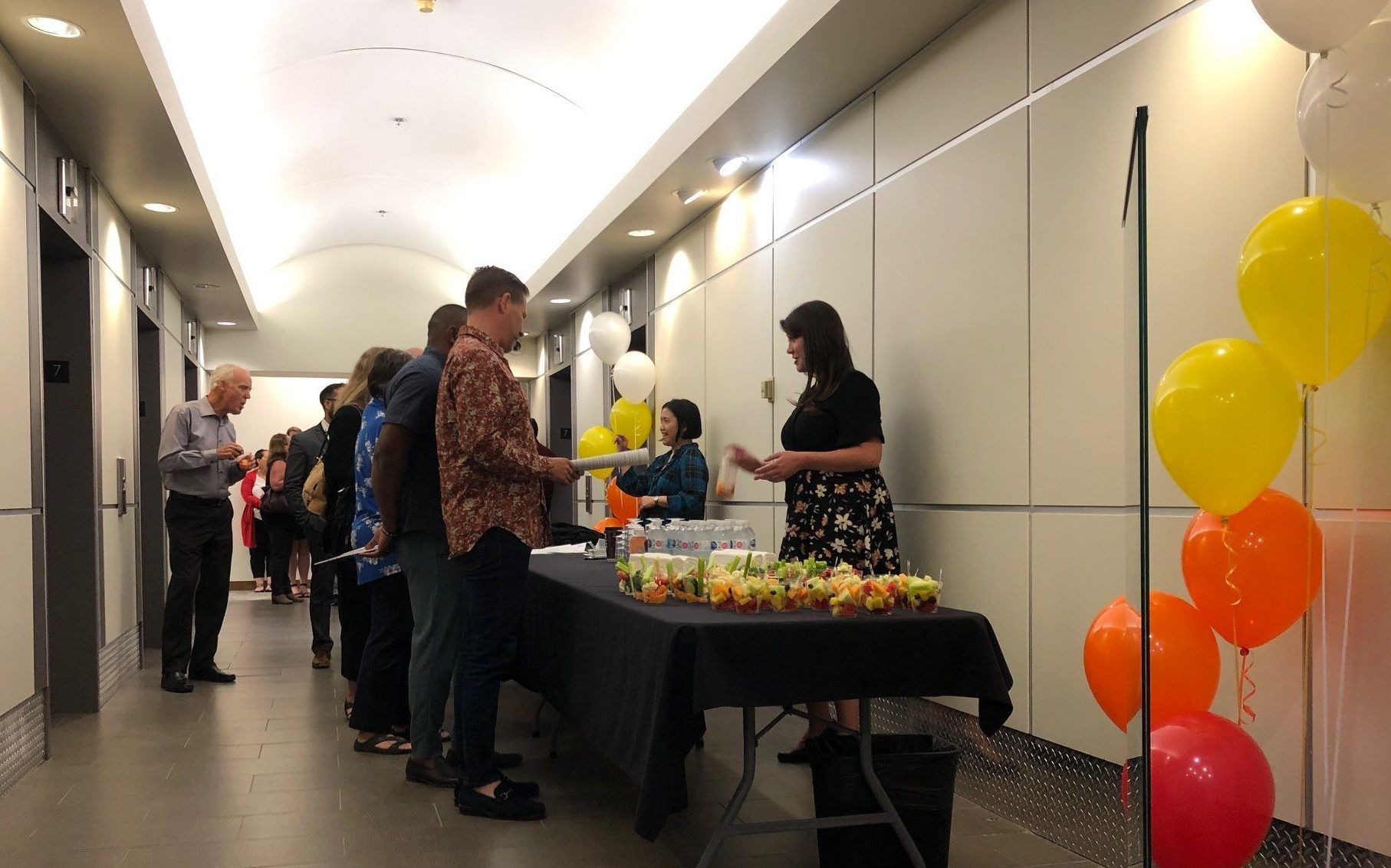 The new 201 FITNESS officially opened its doors in early September with a highly successful Open House event!
Thank you to everyone who stopped to tour the facility, check out the equipment, and enjoy some healthy snacks. We would also like to thank everyone who provided valuable feedback after the event, which our team will use to ensure the facility has everything you need to get the most out of your workout.
We're also extremely grateful for the behind-the-scenes team, who did a fantastic job bringing everything together to prepare this amenity for its new members!
In case you missed it, the new fitness facility is located on the 7th floor of 201 Portage. Open 24 hours, this 7,000-square-foot gym features a variety of free weights, strength machines, and cardio equipment to meet all your fitness needs. The facility is equipped with a cycle room too, providing you with the perfect space to be active on your own time without the inconvenience of leaving the building.
Beautiful, large windows offer ample natural lighting, and the facility comes equipped with secure change rooms and showers, so you can feel confident that you'll have a safe and healthy experience when visiting.
Stay tuned for exciting 201 FITNESS news, including upcoming in-person sessions!