May 04, 2022 3:32 pm back to news
Transforming 201, Inside and Out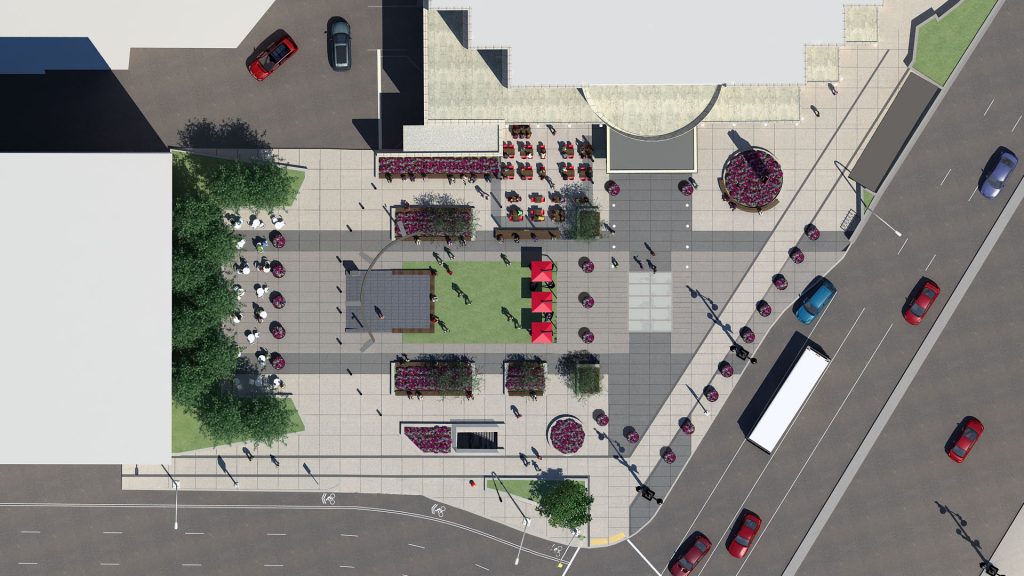 There are a lot of exciting things happening at 201 Portage this year: from the floor to ceiling transformation of the lobby, the low- and high-rise elevator remodels, and many tenant suites being extensively refurbished.
And that's just the interior! Arguably, one of the most exciting things happening at 201 Portage in 2022 isn't even happening inside the building.
The courtyard on the corner of Portage and Notre Dame Avenue will see a massive overhaul as the space is turned into a vibrant, fresh, and welcoming plaza for all to enjoy. 
The new courtyard will feature generous seating areas, artificial turf, our 35' x 13' LED media panel, and professional landscaping all designed to accommodate a host of exciting events.
One of the most notable changes is the new skylight, which will see the raised area with planters and seating turned into a state-of-the-art glass walkway that is flush with the surrounding plaza, improving public access to the newly redeveloped lobby.
The work in this area commenced this spring and will be completed by late fall 2022. 
We are working hard to ensure this project will have minimal impact on our tenants here at 201 and are excited to share the final product with all of you!