December 16, 2021 11:36 am back to news
Elevating the Standard
201 Portage is nearing its completion of the largest elevator modernization project in Winnipeg's history!
Thanks to TK Elevator Canada; nearly every aspect of the high-rise, low-rise, service and concourse shuttle elevators are receiving significant upgrades for the first time in 30 years!
But what's being changed? Let's start from the ground level.
A brand new TACT32T microprocessor controller with diagnostic capabilities is being installed in each lift; and while that might sound fancy, what does it mean? It means reduced downtime and faster floor-to-floor travel, speeding up your elevator cab commute. A new permanent magnet AC motor has also been equipped which will only run when the elevator is in use, significantly reducing energy consumption throughout the building.
New ceiling tiles, flooring, and wall panelling were also installed, giving each cab a modern, sleek, prestigious look, all lit up by new LED lights that will make your ride up and down the tower that much brighter. Some of these lights have been installed with motion sensors as well that turn off the lights and fans when the lift is not in use, further reducing energy usage.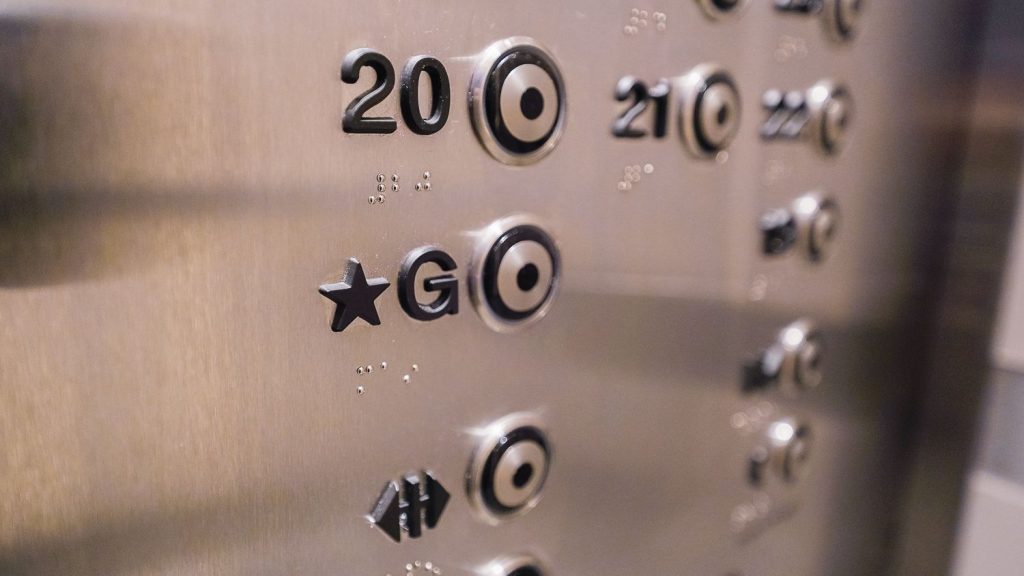 Extra safety measures are now in place too to ensure that all customers, patrons, and employees of 201 Portage feel safe during the COVID-19 pandemic. New air purifiers were equipped in each cab, along with new state-of-the-art Sherman Touchless pushbuttons to eliminate the transfer of germs through touched surfaces.
And finally – did you forget to check what the weather was going to be like before leaving the building? Well, each of the low and high-rise passenger cabs, as well as the shuttle cab and freight elevator have been installed with flush-mounted digital screens! The screens share pertinent information including the date, time, weather, Global Winnipeg RSS headlines, and stocks.
Riding the elevator doesn't have to be a boring experience, and thanks to these improvements, enhancements, and upgrades, we believe this may be the best elevator ride you've ever had.