Located on the 7th floor of 201 Portage, 201 | FITNESS is an accessible 7,000-square-foot state-of-the-art fitness facility with various free weights, strength machines, and cardio equipment to meet all your fitness needs. This tenant-exclusive gym is equipt with a cycle room and provides the perfect space to be active on your own time without the inconvenience of leaving the tower.
Several TVs and free Wi-Fi are available to keep you entertained while working out, and large windows offer a gorgeous view and abundant natural light. Secure changerooms and showers are also available, so you can feel confident you'll have a safe and healthy experience.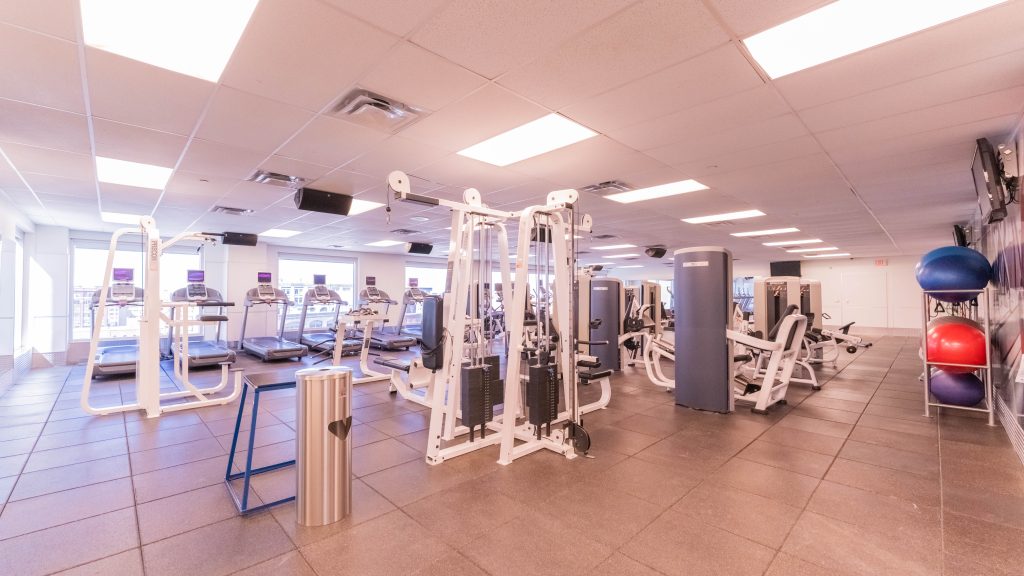 Membership Pricing:
Locker Pricing:
6 months – $25+GST/month.
12 months – $20+GST/month.
First month Free
Full Locker: $7.50+GST = $7.88/month
Half-Locker: $5.00+GST = $5.25/month
See below for a full list of 201 FITNESS equipment, rules and regulations, the membership agreement, and the pre-authorized debit agreement.
For more information regarding memberships, please email 201reception@harvard.ca.