Public Parking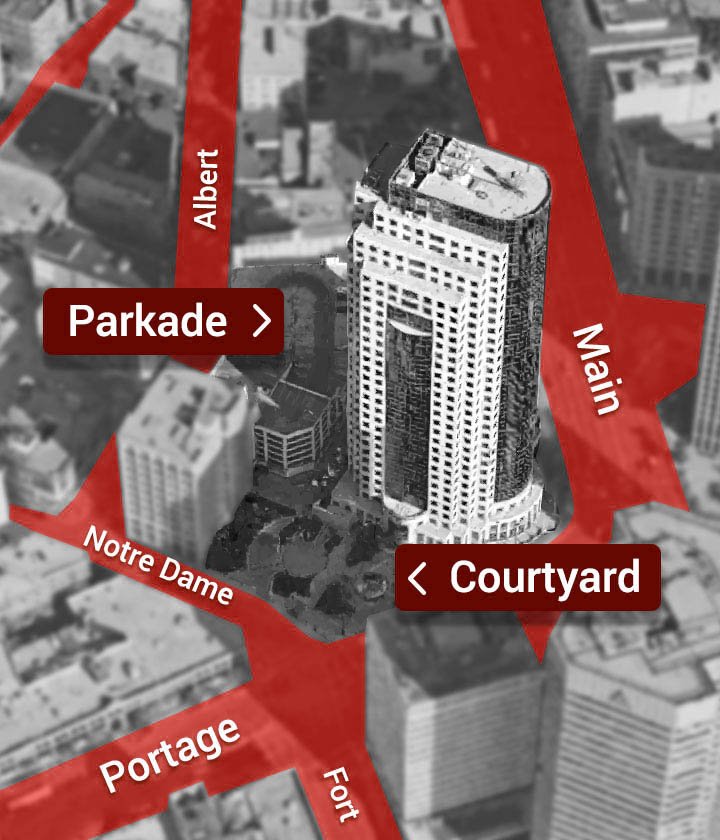 Daily Rates
| | |
| --- | --- |
| 1/2 Hour | $2.50 |
| Hourly | $5.00 |
| Daily | $15.00 |
| Evening (6pm - 6am) | $6.00 |
Monthly Rates
| | |
| --- | --- |
| Above Ground Random | $225.00 |
| Above Ground Reserved | $265.00 |
| Underground Random | $335.00 |
| Underground Reserved | $N/A |
Please ask about special discounts for tenants of 201 Portage.
For more information contact Impark at Impark.ca or call (877) 909-6199.
Food Market
Our concourse is under redevelopment. For further information click here.
| | |
| --- | --- |
| Starbucks | 6:00 am - 6:00 pm |
| Green Park | 7:00 am - 5:30 pm |
| Bon Sushi | 9:00 am - 5:00 pm |
| Mmmuffins | 7:00 am - 5:00 pm |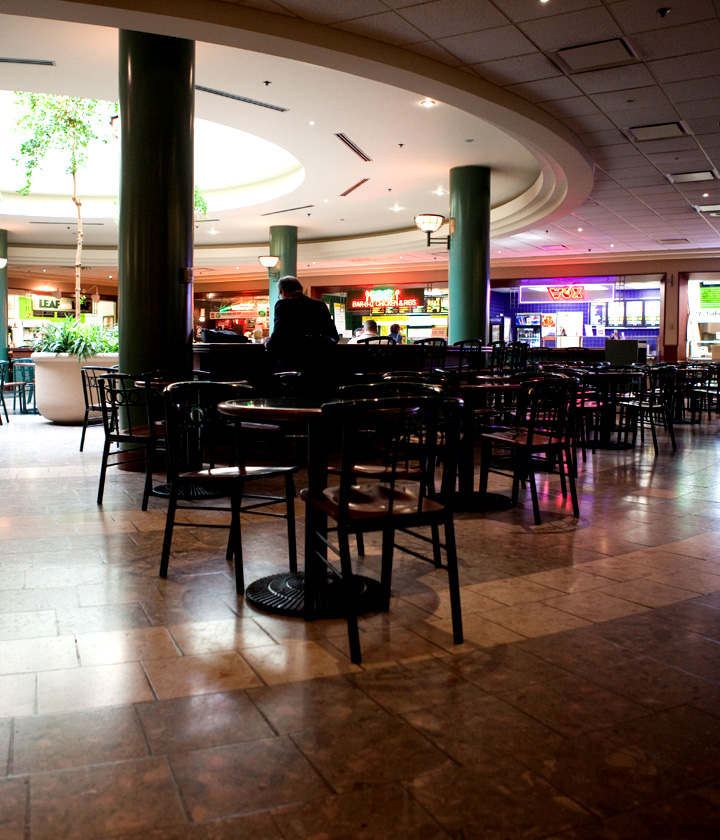 The 201 Portage food court is joined to the underground walkways accessing Winnipeg Square, the Richardson Building, the MTS Centre, RBC Convention Centre, Portage Place, and various ATM's.
Community Events
201 Portage is pleased to provide current information on activities, attractions and events of interest happening in the Exchange Business District. For a complete calendar of events visit: Downtown BIZ Calendar and Exchange District BIZ Calendar. View the Walkway Guide provided by Downtown BIZ.
NEW to the 201 Portage courtyard this summer is our very own Farmers Market.  With a "Farm to Table" theme this market keeps the focus on fresh, local food.  In addition to seasonal produce*, local vendors will have a unique selection of microgreens, cheeses, baked goods, gluten free options and so much more.  Markets run as scheduled, rain or shine!
FRIDAYS starting May 26th, 10 am to 2 pm – 201 Portage courtyard 
The Market is expanding!  More types of vendors will be setting up in the coming weeks to provide more of what you're looking for.
*Be sure to visit the market each week as produce availability will vary according to season.
For facility booking inquiries or promotion of community or charity events, please contact Julie Dagostine or complete an online Booking Request here.