Concourse Redevelopment
Conference Centre
Introducing 201 Portage's Conference Centre, conveniently located on the concourse level of Winnipeg's most prestigious office tower in the heart of the business district.  At almost 1,600 square feet, the Conference Centre will accommodate over 70 people and may be divided into two separate rooms to accommodate groups of various sizes.  As an amenity in the building, this state-of-the-art Conference Centre is available rent-free to tenants.
Food Market
Introducing 201 Portage's new concept Food Market.  Refuel in the modern 2,000+ square foot seating area or relax in the adjacent lounge area.  The freshest market style restaurant, Mercatino Fresh Food Co. will anchor the Food Market in 2,500 square feet of dedicated space.  Mercatino prepares selections of the freshest local foods daily and provides catering services to your office, meeting or event.  A number of additional tenants will ensure a variety of food choices to satisfy every taste.
Anchor Tenant
Our new anchor tenant in the food market is Mercatino Fresh Food Co. For more information click here.
We value your feedback. Send us your comments on our concourse redevelopment
Building Profile
The tallest building between Toronto and Calgary, 201 Portage recently obtained BOMA BESt Level 3 Certification, was awarded the Earth Award and was honoured as "Office Building of the Year" by the Building Owners and Managers Association (BOMA)
Constructed in 1990, the main tower structure is supported by a reinforced concrete core surrounded by perimeter steel framing and poured-in-place concrete decks. The building envelope primarily features punched window sections in pre-cast concrete with seams of curtainwall running up the centre section of key elevations. The impressive façade is accentuated by a curved glass curtainwall extending from the 3rd to 33rd floor.
The main courtyard is a popular destination for hundreds of office workers in the vicinity of Portage and Main attracting visitors who wish to enjoy a fresh-air lunch break or take in some of the many outdoor events and live performances scheduled for public enjoyment. The landscaped courtyard's beautification is an appealing amenity for tenants and it has been a key element in the revitalization of the downtown. In the spring of 2009, the largest high-resolution media panel outside of Toronto was launched. This state-of-the-art media panel, located in the courtyard, has created a world-class gathering point for events and provides a highly engaging advertising opportunity for both tenants and third party advertisers.
The lobby of 201 Portage provides a striking first impression with its distinctive granite, marble and glass finishes, abundant natural light and lush greenery. The interior is climate controlled all year round, ensuring an ideal level of comfort as customers move throughout the building, into the concourse's convenient mix of retailers, restaurants and banking services or into the downtown skywalk network.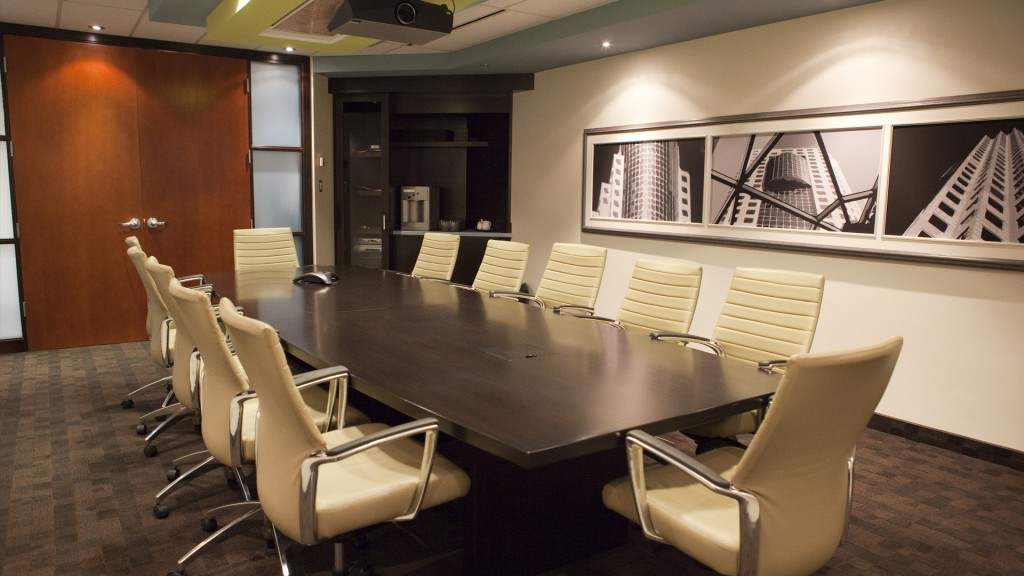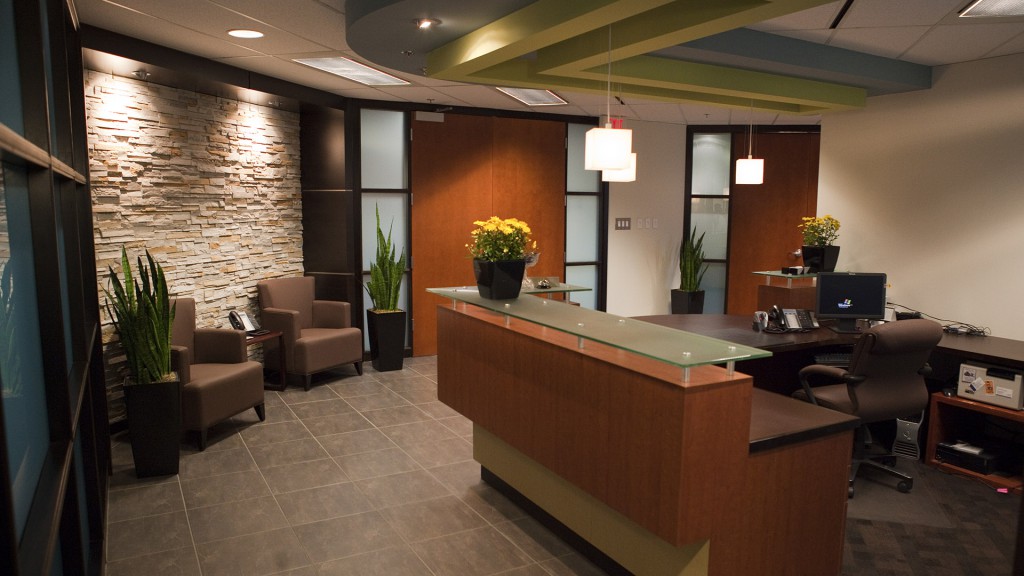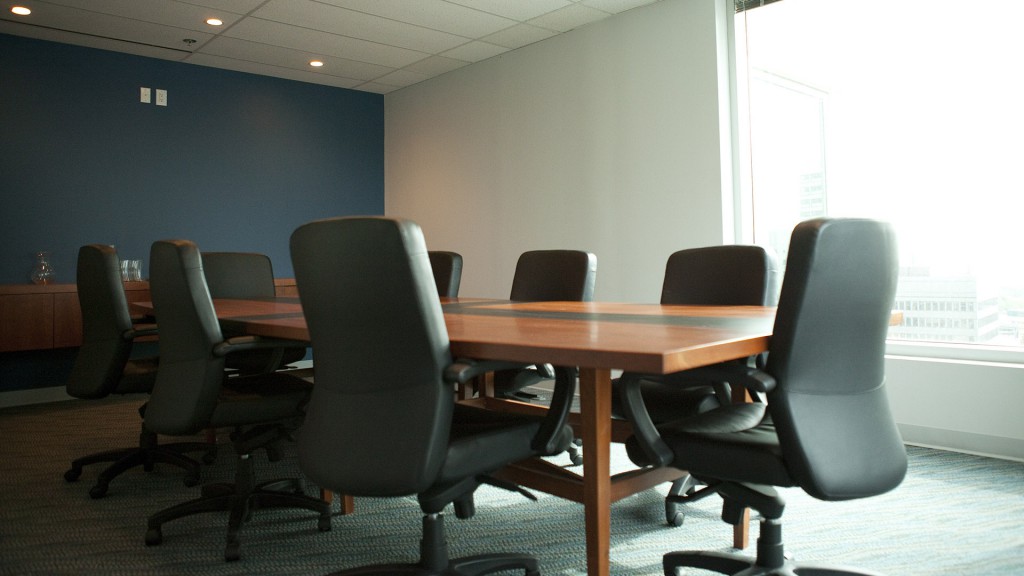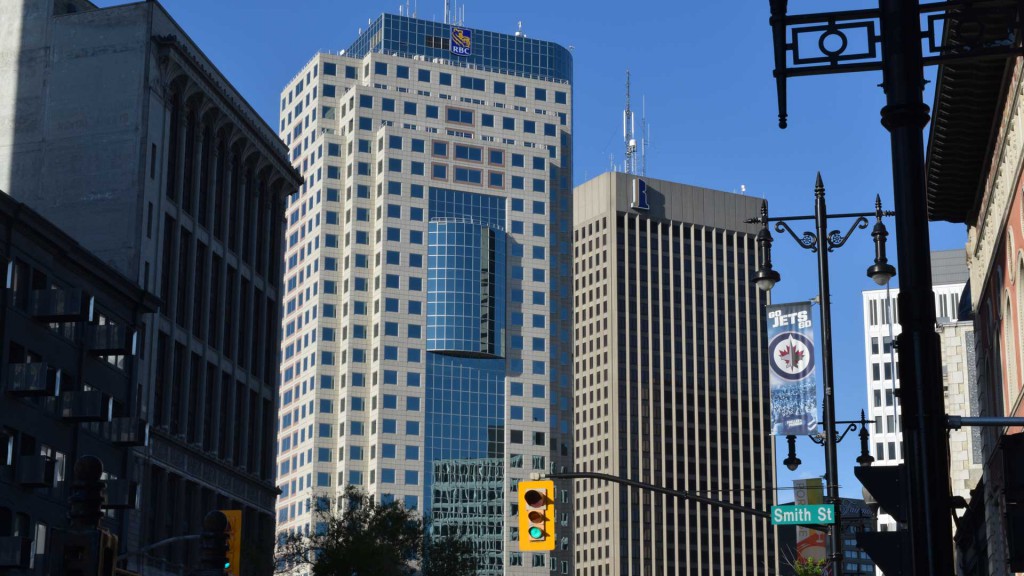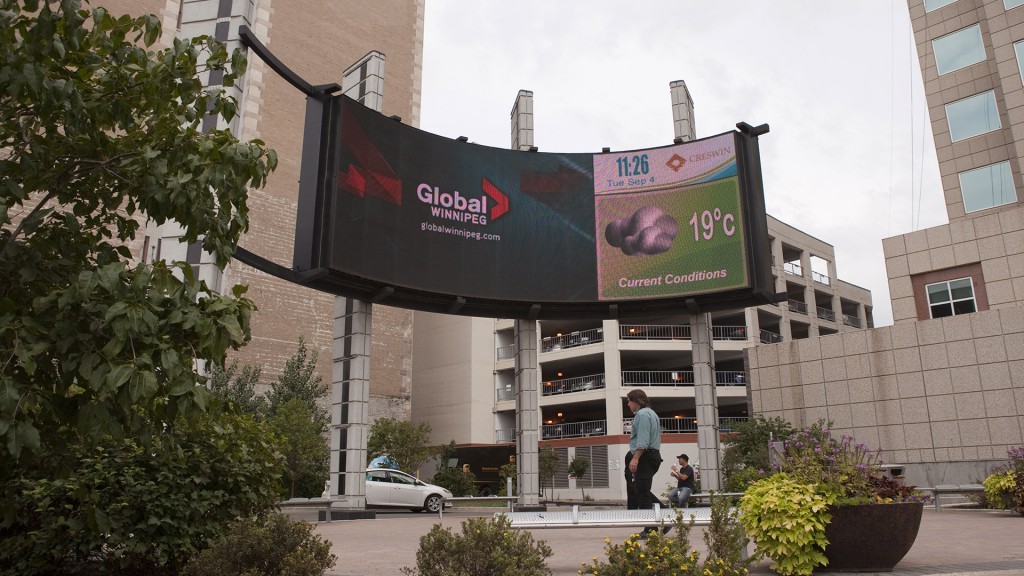 Building Details
Date Built
Opened June 1990
Gross Leasable Area
505,960 sq. ft.
Number of Floors
32
Parking Stalls
Connected parking with 812 stalls in total; 3 levels of heated underground and 6 levels open-deck parking.
Parking Ratio
1:1000
Elevators
11
- 5 low rise (750 fpm)
- 5 high rise (1000 fpm)
- 1 concourse shuttle (250 fpm)
- 1 freight from concourse to 32 (500 fpm)
- Plus escalators from concourse to lobby
On-site Amenities
24/7 Manned Security, 24-hour Constant Volume HVAC System, Connected to City Skywalk Network, Banking/ATMs, Attached Parkade, Indoor/Heated Parking, Storage Available, Bike Storage, Food Court, Physiotherapist, Fitness Centre, Showers/Change Rooms
Hours of Operation
Monday-Friday: 6:00am to 6:00 pm,
Saturday, Sunday & Holidays: closed.
On-site security 24/7.
After Hours Entry
Proximity card access at main, rear and elevator entrances.
Construction Fact Sheet
Typical Floor
15,690 square feet. 94% column free, 40-foot core depth
Ceiling
20" x 60" grid
8'6" in height - slab to u/s of ceiling grid
Floor Plate
High Rise: 14,800
Mid Rise: 15,690
Low Rise: 15,719
Floor Loading
50 lbs./sq. ft. live - in tower
65 lbs./sq ft. dead - in tower
100 lbs./sq. ft. live - main
HVAC System
Fan coil system for heating and air conditioning
100% outside air make-up distributed to each floor
Central heat pump system
1750 tons of total cooling
Lighting
Recessed fluorescent fixtures - 347 vold - high efficiency
T-8 Ballasts
Data Service
2 cable providers, 4 telephone/data providers; wireless fiber
Electrical
Basic receptacle/power: 4.5 watts/sq. ft.
Low & High Rise: 600 volt bus duct risers
Miscellaneous power/motor loads 2.5 watts per sq. ft.
Life Safety System
Emergency voice paging and fire alarm. Early warning devices, pull stations and sprinklers.
Exterior Finish
Combines elements of stepped pre-cast and curved curtainwall. Building base steps out from the main face of the tower with a curved wall of unevenly spaced columns and recessed windows, creating a colonnade appearance. Above this is a single band of granite-framed, punched windows, creating a three-storey base element to the office tower. The building is capped with stepped massing treatment, culminating in the reflective glazing element of the penthouse